Clabaugh Pharmacy offers many different vaccines to help you stay healthy. Our team is well-trained in vaccines and their indications, as well as safety protocols and inoculation technique. We make it easy to get your vaccines scheduled with four pharmacists and one nurse on staff. We allow walk-ins for all vaccines and offer both Moderna and Pfizer, COVID-19 immunizations. Here are some tips to keep in mind when you come to Clabaugh Pharmacy for your vaccine:
Know what immunizations you need. You can review schedules on the CDC website.
Check the age limitations for children.
If possible, schedule an appointment. This just helps us better serve you.
Where a shirt that allows easy access to your upper arm.
Bring your insurance card, COVID-19 vaccination card (if you are getting a 2nd or 3rd shot), photo ID, and your doctor's name and address.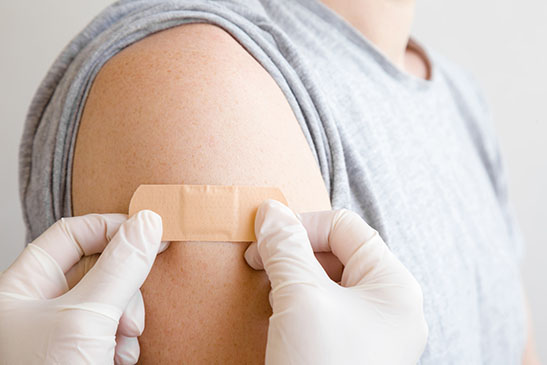 Immunizations available for: